The Algerian Engineering Competition :
| | December 12th - 15th 2018 |
| --- | --- |
| | Distributed (Algiers, Oran, Tlemcen, Constantine, Annaba & Ouargla) |
---
---
What is the Algerian Engineering Competition ?
The AEC is a national competition between groups of up to 5 members under the supervision of qualified mentors, its main purpose is about bridging the Algerian global industry needs and technology solutions built by innovators (students/graduates open to all universities and engineering schools in Algeria and also young start-ups). The competition is a great opportunity that allows participants to showcase their creativity, innovation and problem solving skills around a case given by industry experts and companies.
---
Who Can Attend ?
Teams will be of up to 5 members each. Applications can be submitted as teams or as individuals. One of the aims of the AEC is to give entrepreneurs an opportunity to get new perspectives from fresh talent and inspire them, as well as to allow students to interact with and learn from professionals already in the smart technology industry. Thus, the kick-off event the day before the competition will focus on a series of conferences about new technologies in the emerging countries, as well as ice breakers and team building activities. Representatives of companies or industries are definitely required to ensure market research; however, as the competition includes coming up with a new product and creating holistic business models, successful teams need to balance technology gurus, business and finance geeks, data analysis experts, and product managers. Talented designers will also be necessary to maximize solution aesthetics and presentations!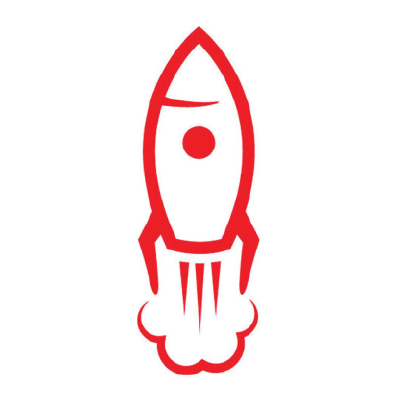 Start-ups :
We believe in every early-stage Startup, focusing on pairing Technology with Talent and willing to be emerged in business ventures.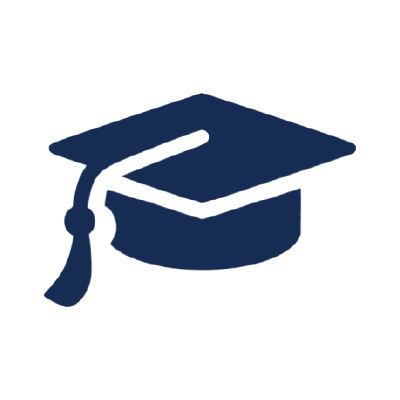 Regular Participants :
Free innovators, fresh graduates and also students who have a great passion in technological field and ready to invest in their skills and potentials.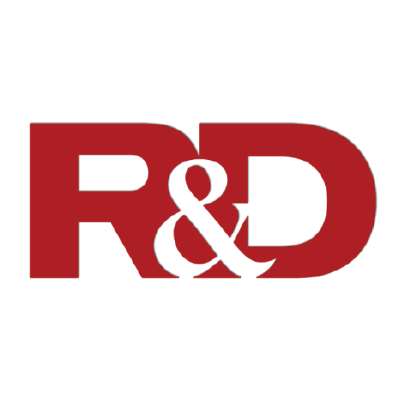 Research & Development Labs :
Powerful individuals who Synthesize and Theorize, Explore and Clarify, Develop and Test, Implement and Improve their studies efficiency.
---
---
The Challenge :
The solution model structure goes through four steps:
Problem Identification
Technical Needs to resolve the Problem
Design Specification (Architecture)
Implementation
---
This Edition's Theme :
With the "Smart Technologies" highlighting new coming industries and start-ups, and as a follow-up to the Smart Cities Global Investment Summit, this edition of our event will hold the theme "Smart Cities", bridging the gap between students and the industrial while focusing on new and upcoming aspects.
---
Problematics :
Participants will be given 48 hours to develop a business model for a product that solves a topic in one of four tracks: energy efficiency, waste management, water and transportation.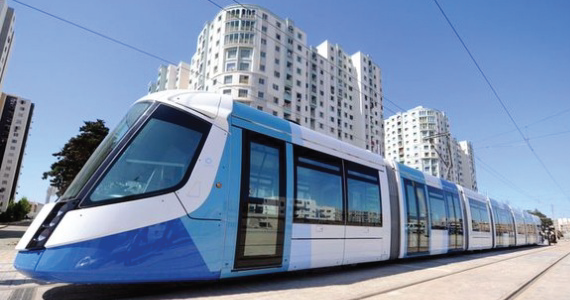 Transportation :
Increased urbanization with rising fuel costs and road congestion should push consumers towards alternative and more sustainable forms of transportation. Smart cities must provide access to safe, affordable, and sustainable transport systems, which puts the spotlight on e-mobility and electric vehicles (EVs). Smart transportation solutions must take into consideration public transportation, the transport of goods, passenger transport, and company fleets, and how sustainable transportation can help reach energy and air quality targets as well.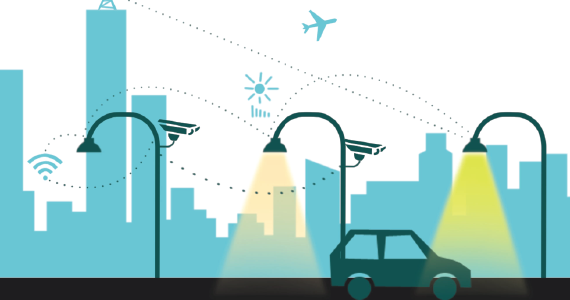 Energy Efficiency :
"With 20 percent of the world's electricity used for lighting, it's been calculated that optimal use of LED lighting could reduce this to 4 percent." Energy efficiency is one of the most demanding issue within such urban centres owing to the complexity of the energy systems and their vital role. Therefore, significant attention and effort need to be dedicated to this problem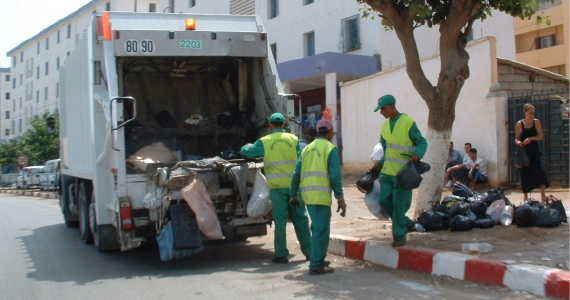 Waste management :
The amount of waste generated has tripled since 1960. An effective strategy for municipal waste disposal and management can offer improved solutions for the various problems associated with waste materials.An effective management strategy will also see to it that landfills are purposefully located to ease waste collection, transfer, and monitoring or recycling.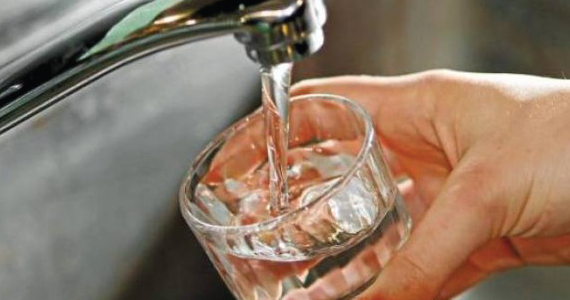 Water :
1 child dies every single minute from a Diarrheal desease caused by contaminated water and poor sanitation, these are more deaths than HIV, MALARIA and tuberculosis COMBINED Poor water quality has a direct impact on water quantity in a number of ways. Declining water quality has become a global issue of concern as human populations grow, industrial and agricultural activities expand, and climate change threatens to cause major alterations to the hydrological cycle.
---
Speakers :
Dr. Riad Hartani

Strategic Technology Adviser, Smart City Algiers
Jonathan Trent

Professor at U.C. Santa Cruz/NASA Scientist, Director, OMEGA Global Initiative
Eric Chan

CEO, Mobileslate, Silicon Valley, USA
Dr. Mustafa Ergen

Chief Architect, Turk Telecom, Istanbul, Turkey
Rabih Khoury

Senior Executive, Middle East Venture Partners (MEVP) MEA UAE
Ananda Sen Gupta

CEO, Trackmybeat, New Delhi, India
Faten Aissi Zardi

Founder of MERAKI Consulting, Tunisia
Frank Rayal

CEO, Telesystem Innovations Inc. (TSI), Toronto, Canada
Latif Ladid

Chair at 5G World Alliance & President, IPv6 Forum, Luxembourg
Peter Lyons

Partnership Development Lead, World Economic Forum, New York, USA
Shervin Bakhtiari

TMT Innovation, Business, & Investment Consultant & Advisor, China
Dr. Mussad Al-Razouki

Chief Business Development Officer, Kuwait Life Sciences Company, Kuwait
Noureddine Tayebi

CEO, InSense Inc, USA
Alina Gratschner

Managing Partner, Accelerate Korea
Dr. James Shanahan

CEO, Duncan & Church Silicon Valley, USA
Gopal Dommety

CEO, OpsMX, Silicon Valley, USA
Kiran Inampudi

Startup Advisor, Alchemist Accelerator, San Francisco, USA
Tobias Martens

Senior Project Manager, XU Exponential University of Applied Sciences, Germany
Dr. Anurag Maunder

CEO & Founder, dLoop, San Francisco, USA
Rolf Lumpe

Managing Director, RAL Capital Limited, Tokyo, Japan
Etienne Piciocchi

Strategy and Corporate Finance Consulting Director, Xona Partners
Dr. Vishal Sharma

Principal, Metanoai, Silicon Valley, USA
Xavier Reille

Country Manager, IFC
Riadh Boukhris

Founder & CEO, Blue Mena Group, Dubai, UAE
Aisha Sheikh

Founder & Designer, Simplexity, USA
Krimo Salem

Founder & CEO, If & Then, USA
Prof. Mérouane Debbah

Director of Huawei R&D, France
Boris Mann

Managing Director, Frontier Foundry
Paddy Ramanathan

Founder and Managing Director, iValley Innovation Center, USA
Anand Gupta

Consultant, Xona Partners, Dallas, USA
Terri Chu

Integration Team Lead - MOAI Solutions,Canada
Issa Aghabi

Venture Capital, IFC, UAE
Nizar Jegham

Senior Consultant, NXN
Dean Sirovica

Founding Partner at Xona Partners
Richard Jefferes

Managing Director - Asia Pacific at Collinear Networks
Nobu Saito

CEO, Shoreblend, Japan
Jagadish Channagiri

Founder & CEO ,Moogilu
Dr. Sumit D. Chowdhury

Founder & CEO ,Gaia Smart Cities, India
Betty Enyonam Kumahor

Founder and Managing Partner, Cobalt Partners, USA
Isabelle Paradis

Founder and President, HOT TELECOM, Canada
Cameron MacLeod

Founder/CEO, Global Civic Innovation Centre
Majid Alghaslan

Accomplished Executive, Entrepreneur, and Investor - Saudi Arabia
Dion Jerling

Co-Founder, Connect Earth, Magic-i - South Africa
Paul Muller

Chief Executive, Connect Earth - South Africa
Wendy Chen

CEO, Omnistream, Hong Kong
Roderik van der Graaf

Managing Partner at Lemniscap, Hong Kong
Hussein Hallak

General Manager at Launch Academy, Canada
Dr Hammou Messatfa

Government Technical Leader Middle East & Africa
Lamis Yazbeck

Country Director at Oxford Business Group
Aranka Anema

Founder, CEO at Global Health PX, Canada
Dr. Riad Hartani

Strategic Technology Adviser, Smart City Algiers
Jonathan Trent

Professor at U.C. Santa Cruz/NASA Scientist, Director, OMEGA Global Initiative
Eric Chan

CEO, Mobileslate, Silicon Valley, USA
Dr. Mustafa Ergen

Chief Architect, Turk Telecom, Istanbul, Turkey
Rabih Khoury

Senior Executive, Middle East Venture Partners (MEVP) MEA UAE
Ananda Sen Gupta

CEO, Trackmybeat, New Delhi, India
Faten Aissi Zardi

Founder of MERAKI Consulting, Tunisia
Frank Rayal

CEO, Telesystem Innovations Inc. (TSI), Toronto, Canada
Latif Ladid

Chair at 5G World Alliance & President, IPv6 Forum, Luxembourg
Peter Lyons

Partnership Development Lead, World Economic Forum, New York, USA
Shervin Bakhtiari

TMT Innovation, Business, & Investment Consultant & Advisor, China
Dr. Mussad Al-Razouki

Chief Business Development Officer, Kuwait Life Sciences Company, Kuwait
Noureddine Tayebi

CEO, InSense Inc, USA
Alina Gratschner

Managing Partner, Accelerate Korea
Dr. James Shanahan

CEO, Duncan & Church Silicon Valley, USA
Gopal Dommety

CEO, OpsMX, Silicon Valley, USA
Kiran Inampudi

Startup Advisor, Alchemist Accelerator, San Francisco, USA
Tobias Martens

Senior Project Manager, XU Exponential University of Applied Sciences, Germany
Dr. Anurag Maunder

CEO & Founder, dLoop, San Francisco, USA
Rolf Lumpe

Managing Director, RAL Capital Limited, Tokyo, Japan
Etienne Piciocchi

Strategy and Corporate Finance Consulting Director, Xona Partners
Dr. Vishal Sharma

Principal, Metanoai, Silicon Valley, USA
Xavier Reille

Country Manager, IFC
Riadh Boukhris

Founder & CEO, Blue Mena Group, Dubai, UAE
Aisha Sheikh

Founder & Designer, Simplexity, USA
Krimo Salem

Founder & CEO, If & Then, USA
Prof. Mérouane Debbah

Director of Huawei R&D, France
Boris Mann

Managing Director, Frontier Foundry
Paddy Ramanathan

Founder and Managing Director, iValley Innovation Center, USA
Anand Gupta

Consultant, Xona Partners, Dallas, USA
Terri Chu

Integration Team Lead - MOAI Solutions,Canada
Issa Aghabi

Venture Capital, IFC, UAE
Nizar Jegham

Senior Consultant, NXN
Dean Sirovica

Founding Partner at Xona Partners
Richard Jefferes

Managing Director - Asia Pacific at Collinear Networks
Nobu Saito

CEO, Shoreblend, Japan
Jagadish Channagiri

Founder & CEO ,Moogilu
Dr. Sumit D. Chowdhury

Founder & CEO ,Gaia Smart Cities, India
Betty Enyonam Kumahor

Founder and Managing Partner, Cobalt Partners, USA
Isabelle Paradis

Founder and President, HOT TELECOM, Canada
Cameron MacLeod

Founder/CEO, Global Civic Innovation Centre
Majid Alghaslan

Accomplished Executive, Entrepreneur, and Investor - Saudi Arabia
Dion Jerling

Co-Founder, Connect Earth, Magic-i - South Africa
Paul Muller

Chief Executive, Connect Earth - South Africa
Wendy Chen

CEO, Omnistream, Hong Kong
Roderik van der Graaf

Managing Partner at Lemniscap, Hong Kong
Hussein Hallak

General Manager at Launch Academy, Canada
Dr Hammou Messatfa

Government Technical Leader Middle East & Africa
Lamis Yazbeck

Country Director at Oxford Business Group
Aranka Anema

Founder, CEO at Global Health PX, Canada
Dr. Riad Hartani

Strategic Technology Adviser, Smart City Algiers
Jonathan Trent

Professor at U.C. Santa Cruz/NASA Scientist, Director, OMEGA Global Initiative
Eric Chan

CEO, Mobileslate, Silicon Valley, USA
Dr. Mustafa Ergen

Chief Architect, Turk Telecom, Istanbul, Turkey
Rabih Khoury

Senior Executive, Middle East Venture Partners (MEVP) MEA UAE
Ananda Sen Gupta

CEO, Trackmybeat, New Delhi, India
Faten Aissi Zardi

Founder of MERAKI Consulting, Tunisia
Frank Rayal

CEO, Telesystem Innovations Inc. (TSI), Toronto, Canada
Latif Ladid

Chair at 5G World Alliance & President, IPv6 Forum, Luxembourg
Peter Lyons

Partnership Development Lead, World Economic Forum, New York, USA
Shervin Bakhtiari

TMT Innovation, Business, & Investment Consultant & Advisor, China
Dr. Mussad Al-Razouki

Chief Business Development Officer, Kuwait Life Sciences Company, Kuwait
Noureddine Tayebi

CEO, InSense Inc, USA
Alina Gratschner

Managing Partner, Accelerate Korea
Dr. James Shanahan

CEO, Duncan & Church Silicon Valley, USA
Gopal Dommety

CEO, OpsMX, Silicon Valley, USA
Kiran Inampudi

Startup Advisor, Alchemist Accelerator, San Francisco, USA
Tobias Martens

Senior Project Manager, XU Exponential University of Applied Sciences, Germany
Dr. Anurag Maunder

CEO & Founder, dLoop, San Francisco, USA
Rolf Lumpe

Managing Director, RAL Capital Limited, Tokyo, Japan
Etienne Piciocchi

Strategy and Corporate Finance Consulting Director, Xona Partners
Dr. Vishal Sharma

Principal, Metanoai, Silicon Valley, USA
Xavier Reille

Country Manager, IFC
Riadh Boukhris

Founder & CEO, Blue Mena Group, Dubai, UAE
Aisha Sheikh

Founder & Designer, Simplexity, USA
Krimo Salem

Founder & CEO, If & Then, USA
Prof. Mérouane Debbah

Director of Huawei R&D, France
Boris Mann

Managing Director, Frontier Foundry
Paddy Ramanathan

Founder and Managing Director, iValley Innovation Center, USA
Anand Gupta

Consultant, Xona Partners, Dallas, USA
Terri Chu

Integration Team Lead - MOAI Solutions,Canada
Issa Aghabi

Venture Capital, IFC, UAE
Nizar Jegham

Senior Consultant, NXN
Dean Sirovica

Founding Partner at Xona Partners
Richard Jefferes

Managing Director - Asia Pacific at Collinear Networks
Nobu Saito

CEO, Shoreblend, Japan
Jagadish Channagiri

Founder & CEO ,Moogilu
Dr. Sumit D. Chowdhury

Founder & CEO ,Gaia Smart Cities, India
Betty Enyonam Kumahor

Founder and Managing Partner, Cobalt Partners, USA
Isabelle Paradis

Founder and President, HOT TELECOM, Canada
Cameron MacLeod

Founder/CEO, Global Civic Innovation Centre
Majid Alghaslan

Accomplished Executive, Entrepreneur, and Investor - Saudi Arabia
Dion Jerling

Co-Founder, Connect Earth, Magic-i - South Africa
Paul Muller

Chief Executive, Connect Earth - South Africa
Wendy Chen

CEO, Omnistream, Hong Kong
Roderik van der Graaf

Managing Partner at Lemniscap, Hong Kong
Hussein Hallak

General Manager at Launch Academy, Canada
Dr Hammou Messatfa

Government Technical Leader Middle East & Africa
Lamis Yazbeck

Country Director at Oxford Business Group
Aranka Anema

Founder, CEO at Global Health PX, Canada
---
Our Partners :
---
Registration :
The Registrations for the AEC are open :
---